This edition: Rising Up: the Alams
Tweet
Episode Details
Original tape date: November 17, 2016.
First aired: November 17, 2016.
In this documentary, we meet the Alams, a Bangladeshi family living in Coney Island, Brooklyn. Mohammed Alam, the father to two young U.S.-born daughters, is one of 13,000 immigrants facing deportation as a consequence of Special Registration, a post-9/11 policy which targeted nationals of Muslim countries. But the Alams are not just victims. Learn how they fight back as members of South Asian community organization DRUM - Desis Rising Up & Moving. (11 minutes)

The film, directed by Konrad Aderer and produced by Third World Newsreel, is accompanied by an interview to Mr. Aderer. He talks about his most recent production "Resistance at Tule Lake," a documentary about a Japanese-American filmmaker confronting startling echoes of his own family's World War II internment at the Tule Lake Segregation Center, as he joins the fight to free a Homeland Security detainee.

Guest List
Related Websites
Web Extras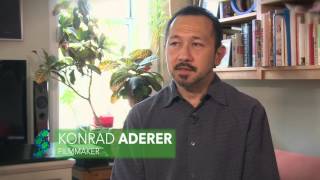 Interview with Konrad Aderer
Conversation with filmmaker Konrad Aderer about his documentaries and immigrant rights.