This edition: Fighting for Justice
Tweet
Episode Details
Original tape date: July 19, 2018.
First aired: July 19, 2018.
"Fighting for Justice" focuses on how the criminal justice system is reluctant to charge people with a 'hate crime.' Bangladeshi Imam Maulana Akonjee and his assistant, Thara Uddin were murdered in broad daylight in Queens in 2016. Since losing his father, Saif Akonjee becomes the head of his devastated family, deferring his dreams for a career. Saif looks for an explanation of his father's death, but after the perpetrator of the murders is sentenced to life in prison, an explanation for the execution-style killings remains elusive.

Web Extras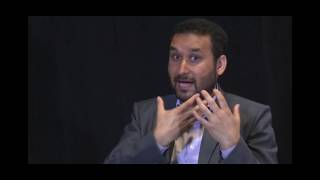 Interview with Anuz Thapa
Nepalese Multimedia Journalist Anuz Thapa reflects on his vision for an inclusive media.