This edition: Between Neighborhoods - Sequences
Tweet
Episode Details
Original tape date: November 15, 2018.
First aired: November 15, 2018.
Seth Fein's split-screen, transhistorical documentary 'Between Neighborhoods' (81 mins) explores the interborough and international present and past of imperialism and immigration that orbit the Unisphere in Queens. This edited 11-minute excerpt connects the neoliberal/nationalist age of Donald Trump to the authoritarian liberal legacy of Robert Moses, who constructed the Unisphere as the center theme of his 1964-65 New York World's Fair.

Guest List
Seth Fein Filmmaker - Professor, Brooklyn College
Web Extras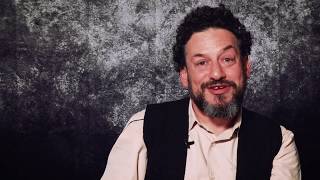 Short Docs - Interview with Seth Fein
Seth Fein discusses the urban and global histories featured in his documentaries.