This edition: Puzzles - Short Version
Tweet
Episode Details
Original tape date: January 17, 2019.
First aired: January 17, 2019.
'Puzzles' tells the complex story of a brutal 2006 hate crime attack on three patrons of Puzzles Lounge, a gay bar in New Bedford, MA, and documents how the worlds of a violent homophobic offender and his victims collided. This 12-minute version of the original feature documentary explores the correlation between American economic desperation, homophobia, intolerance, and, ultimately, violence.

Guest List
Tami Gold Filmmaker and Educator, Hunter College - CUNY
Web Extras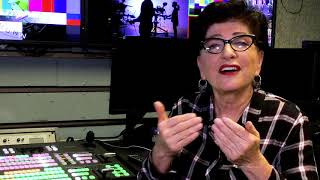 Short Docs - Interview with Tami Gold
Tami Gold shares her life-long journey uniting film and activism.