This edition: The Fourth Kingdom - Short film
Tweet
Episode Details
Original tape date: May 16, 2019.
First aired: May 16, 2019.
"The Fourth Kingdom" is a documentary about daily life in a bottle and can redemption center on the outskirts of New York. It's a "Kingdom" in which both undocumented immigrants and US citizens share the mutual disappointment of a reality that is very different from the one promised in the 'land of opportunity.' Yet, though they may have not achieved their long-anticipated American Dream, their human spirit manages to prevail.
Directed by Alex Lora & Adan Aliaga.

Guest List
Web Extras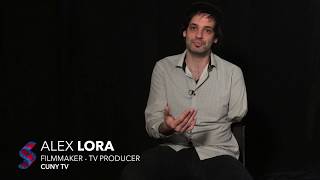 Interview - Alex Lora | Short Docs
Award-winning filmmaker Alex Lora dedicates himself to socially sensitive issues